Workforce News
Ramsey County Workforce Solutions and the WIB launch an Inclusive Employer Toolkit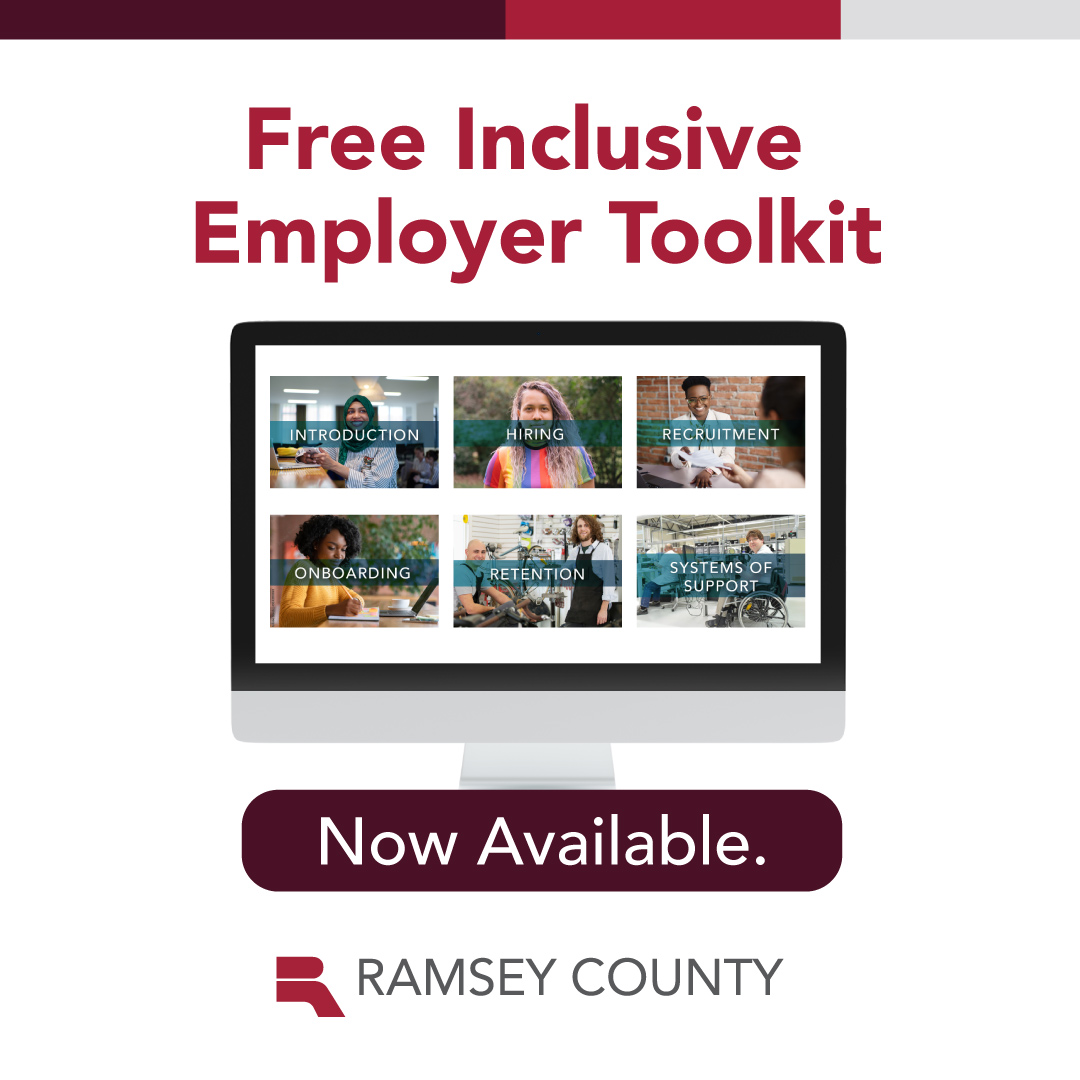 According to a 2021 survey, many in Minnesota's Black, Indigenous, and Hispanic communities believed they experienced discrimination when applying for jobs. As one of the most diverse counties in Minnesota, Ramsey County Workforce Solutions and the Workforce Innovation Board (WIB) of Ramsey County are leading efforts to support employers to address discrimination and unconscious bias within their organizations. One of these efforts is the launch of an Inclusive Employer Toolkit. The toolkit aims to help employers provide a more welcoming and inclusive workplace for all by offering practices to build diversity, equity, and inclusion in the areas of employee recruitment, hiring, onboarding and retention.
"Inclusion is good for all employers," said Elisa Rasmussen, WIB chair. "I am excited and proud that the WIB is championing this toolkit and providing targeted resources for employers to create a workplace culture that is welcoming to all people."
The creation of this toolkit aligns with Ramsey County's Economic Competitiveness and Inclusion Plan to continue economic growth for diverse communities. Diversity in the workplace can create a stronger and more innovative workforce.
"Ramsey County's economic competitiveness is tied to our ability to leverage our increasingly more diverse populations," said Ling Becker, Workforce Solutions Director. "This effort aims to guide employers as they support their employees along all stages of the employee lifecycle."
The Inclusive Employer Toolkit is now available online and can also be downloaded.
The launch of the Inclusive Employer Toolkit is being done through a partnership between Ramsey County and the Inclusive Employer Champions: St. Paul Area Chamber, Midway Chamber of Commerce, Vadnais Heights Economic Development Corporation, Minnesota Black Chamber of Commerce, Saint Paul Port Authority, Minnesota Hmong Chamber of Commerce, Rice Larpenteur Alliance, Latino Chamber of Commerce and Twin Cities North Chamber of Commerce.
---
Recent Posts:
---
You May Also Be Interested In: